Blog Eelway - Consigne et transfert de bagages

event
27 June 2017
Held at the same time than Mode City trade show (read the full article about Mode City 2017), Interfilière offers the largest choice of fabrics, accessories and machinery specifically made for lingerie and swimwear creation and production.
Visitors can discover here the latest trends about fabrics, laces and new textile materials  together with next generation technologies for embrodery and production. The ideal place to establish commercial links and to find the perfect suppliers to ensure the succes of the most part of world brands.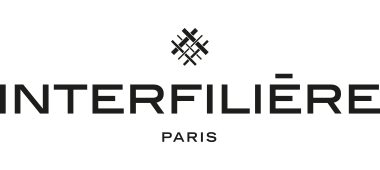 Eelway baggage storage, the best way to store your luggage at Interfilière 2017
EELWAY is the mobile baggage storage service that will allow you to relieve yourself of your bags at your arrival. How Eelway luggage storage can simplify your experience of trade show?
REMINDER: Luggage is not allowed at the trade fair or in any museum in Paris, so think about booking your transfer in advance on Eelway.com, or directly at the show's entrance.
Drop-off your luggage at the event
Eelway has a stand in Mode City 2017 trade show, which takes place in the same address and time that Interfilière. Do not hesitate to drop-off your baggage directly at our stand!
Transfer my luggage from airport/train station to my hotel
This is your first day at Interfilière 2017 and you are looking for what you can do with your luggage? Give your suitcase to Eelway when you arrive at the airport. Your baggage will be delivered at your hotel or your rental while you enjoy the trade show.
Transfer my baggage from Interfilière trade show to airport/train station
This is your last day at Interfilière trade show? You do not want to carry your suitcase during the last hours in the trade show but you do not want to go back to your hotel to retrieve it. Book your Eelway baggage transfer! A concierge comes the morning at your doorstep (hotel, rental, etc) to collect your bags then it will be delivered before your departure at airport, at train station or anywhere in Paris.
Book your Eelway luggage transfer!
INTERFILIÈRE 2017: Useful information
From 8th to 10th July.
Where
PAVILLION 1 of PARIS EXPO – PORTE DE VERSAILLES.
Adress: 1 Place de la Porte de Versailles, 75015 Paris.
Schedules: Everyday from 9am to 7pm (6pm on monday).
How to go to Interfilière by Public transport:
METRO : ligne 12, station Porte de Versailles ou ligne 8, station Balard.
TRAMWAY : T2 et T3a, station Porte de Versailles – Parc des Expositions.
BUS : ligne 80, station Porte de Versailles – Parc des Expositions et ligne 39, station Desnouettes.
How to go to Interfilière by Free shuttles:
Save time to go to this trade show using the free shuttle(operating hours here – lien-) from parisian main train stations and airports. Don't worry about your bags, with EELWAY you can book a service to get your bag directly at your hotel
Download Interfilière 2017 free shuttles schedules.
Program Interfilière 2017
Interfilière 2017 trade show, that takes place at the same time and in the same place that Mode City, has the same program.
Discover all details about Interfilière 2017 program.